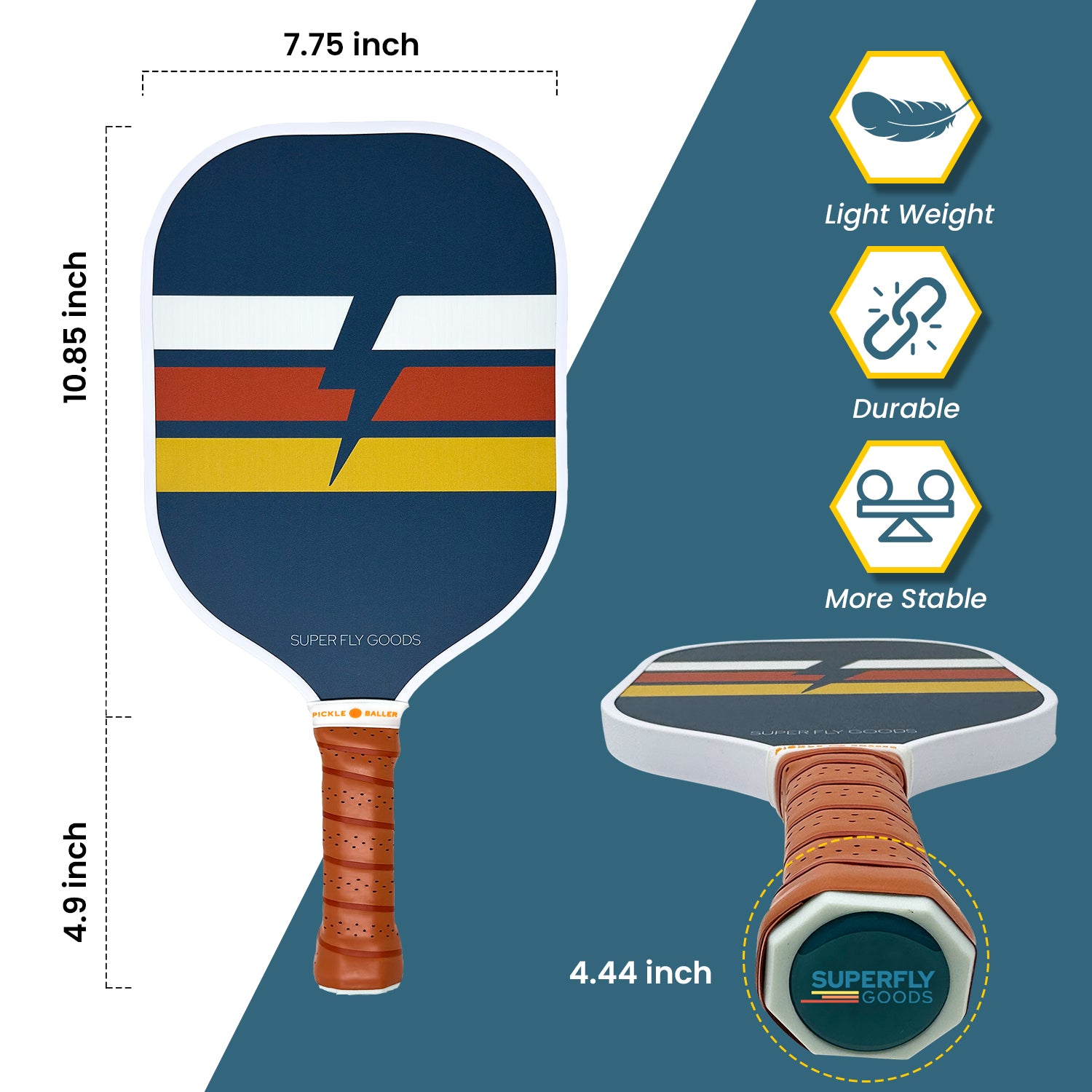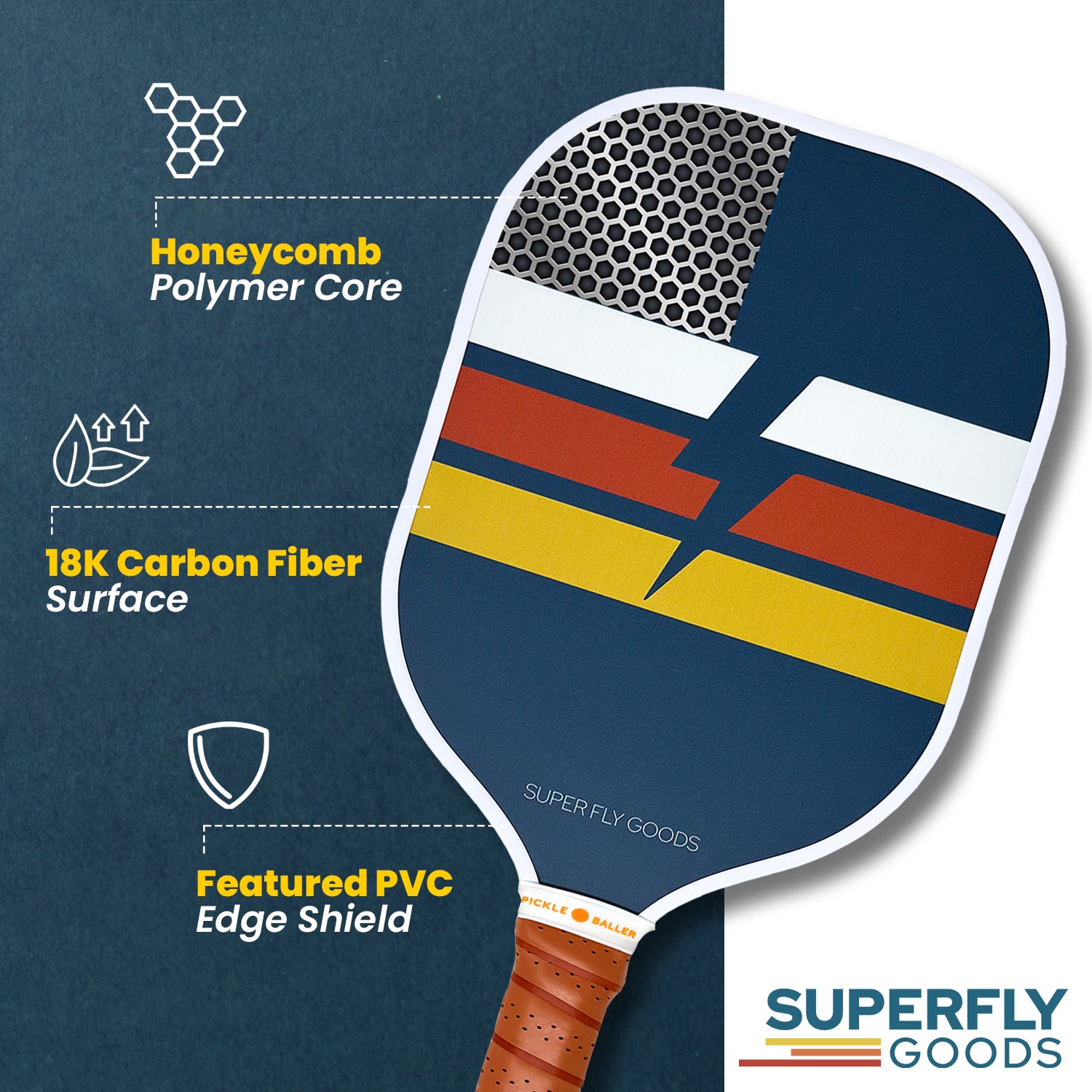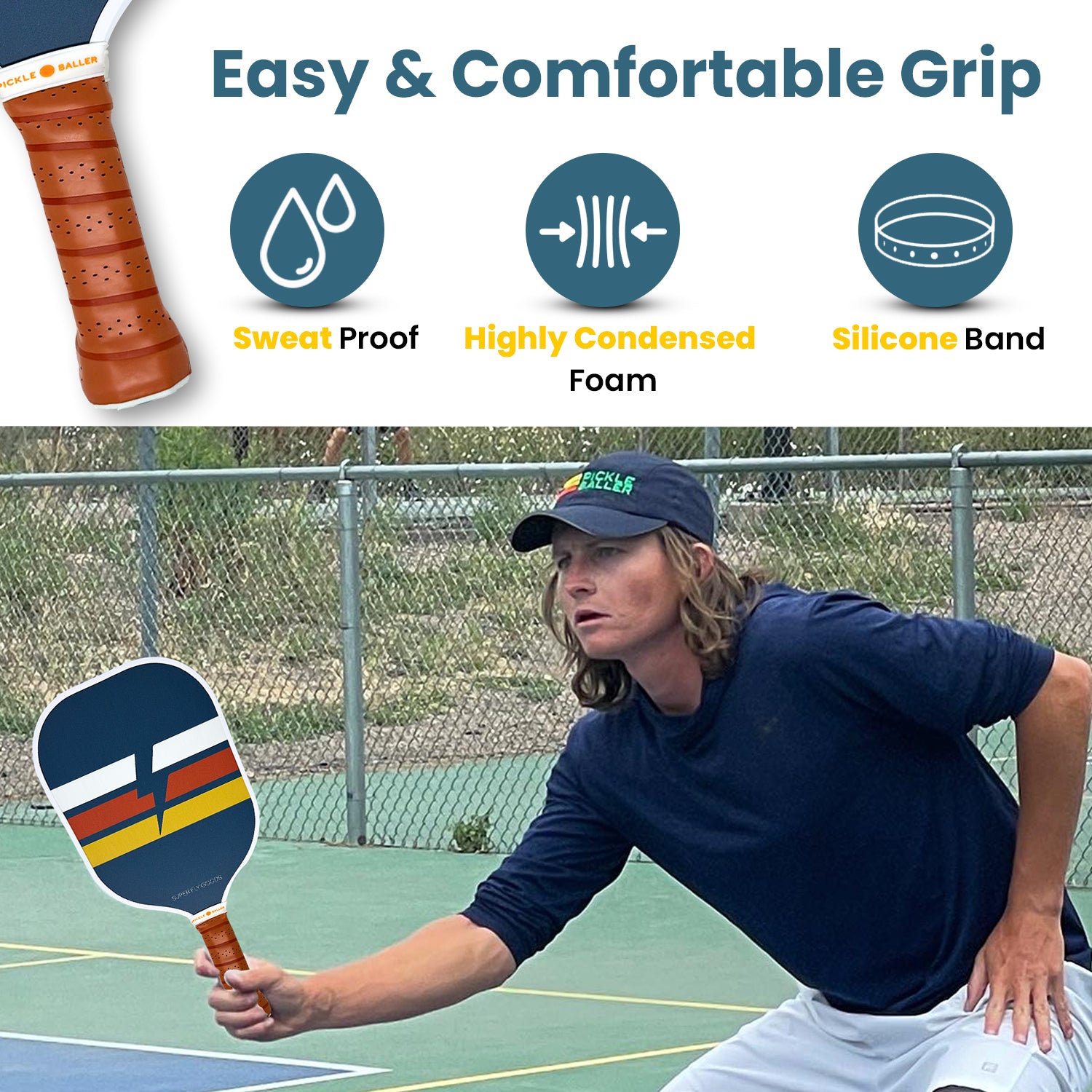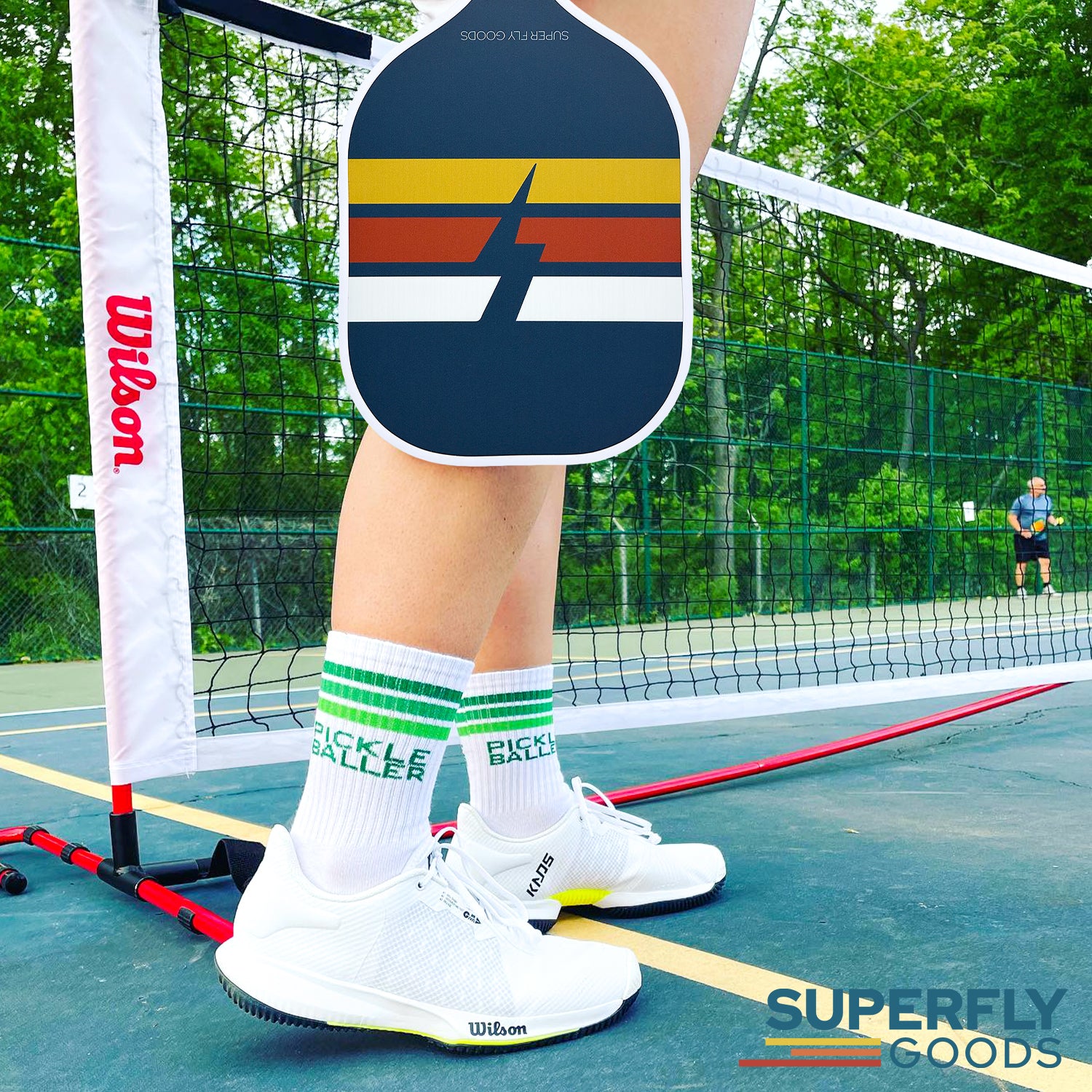 Super Fly Goods Pickleball Paddle Retro Bolt
Sale price

$76.45
Regular price
(/)
---
Super Fly Goods is the ultimate destination for sports enthusiasts seeking trendy products to elevate their performance and style. Our brand is built on a passion for movement, mindfulness, and the sport of pickleball, all seamlessly integrated with a deep appreciation for community and culture. Whether you're in the game or simply relaxing, we provide you with stylish gear that embodies your love for sports while making a fashion statement.
PREMIUM PADDLES: Experience the quality with our Premium Paddles. With a traditional honeycomb interior, a meticulously screen-printed fiberglass surface, and a sweatproof condensed foam grip specifically designed for pickleball enthusiasts. Super Fly Goods' paddles are the artistic creations of Denver-based designers, with unparalleled comfort and durability. With a perfect blend of style and playfulness, our paddles embody the excitement and joy that pickleball brings to everyone involved.
PLAY PICKLEBALL: Prepare to revive not just an era, but the very essence of contemporary culture's trendiest game with Super Fly Goods' exceptional pickleball paddles and equipment. These visually captivating and purpose-built paddles have the power to breathe new life into the sport. Step onto the court with confidence and a touch of elegance, as you embrace the game's latest offerings from Super Fly Goods.
WHAT YOU GET: Choose your favorite single paddle or grab a pair for you and a playmate.  Each paddle comes equipped with a lively silicone ring, ensuring a firm grasp and maintaining your competitive spirit whenever you step onto the court.  The paddle comes with a custom box.
CRAFTED FOR FUN: Our entire range of equipment is thoughtfully designed to capture the essence of classic enjoyment while prioritizing your utmost satisfaction. Join us in revitalizing this nostalgic game with a purchase that guarantees carefree play, enabling you to embrace more moments of joy and less worry during your recreational breaks.
PICKLEBALL APPROVED: Allow your Super FLy Goods paddle to accompany you on any adventure you desire. Adhering to all established rules and regulations. Embrace professional-level vibes and deliver outstanding serves every time with your Super Fly Goods pickleball paddle!
Choose options